What is Green Building?
Green Building is a term that describes environmentally friendly construction. It includes many different aspects of the home, from planting shade trees to save energy to installing water efficient plumbing. But, while green building is driven by a desire to reduce the environmental impact of your home, its also good for you.
Green homes consider your pocketbook. They cost less to heat, cool and maintain.
Green building reduces pollutants and improves ventilation for better indoor air quality.
Green homes are quality homes. They're built for durability, so they require less maintenance.
A Green home is good for you and good for the environment.
Cimarron Green
Cimarron Homes is proud to be one of the only area builders that obtains Home Innovation Research Labs National Green Building Standard (NGBS) Certification on every custom and production home built. Cimarron chose to follow NGBS as a blueprint for building because it is the only green building rating system for homes approved by the American National Standards Institute (ANSI) as an American National Standard.
According to the Home Innovation Research Labs website, "Home Innovation Research Labs (formerly the NAHB Research Center) was founded in 1964 as a wholly-owned, independent subsidiary of the National Association of Home Builders (NAHB). Originating as a small product testing laboratory, we have since grown to become a full-service market research, consulting, product testing, and accredited third-party certification agency dedicated solely to issues related to the home building industry."
The Home Innovation Research Labs website goes on to say, "Many builders claim their homes are green. Builders and sales agents may make all sorts of green claims. But without a Home Innovation Research Labs NGBS green certification, you have to take the builder's word that the green features are installed correctly. Independent, third-party certification is your proof that a home or apartment building is, in fact, NGBS compliant." See more here.
Cimarron recognizes NGBS as being the best of the best in green building and takes pride in being affiliated with the high standards of NGBS. Read on to learn why Cimarron recommends NGBS to anyone and everyone in the market for a new home.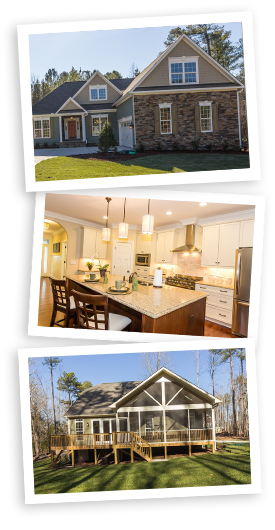 My wife and I are exceptionally pleased with the energy efficiency of our Cimarron home. During September, our utility bill was $119; for October, the bill was only $69. They are a result of construction efficiency, not our lifestyle.