Although many of you already know us, here's a little info about each member of the Cimarron team: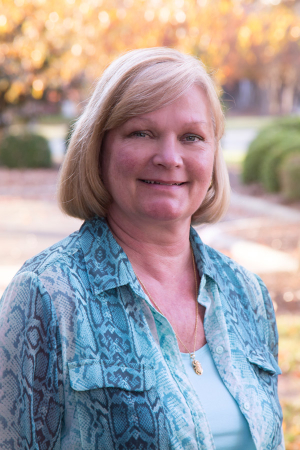 Carol Cheek
Controller/Vice President
Controller/Vice President Carol Cheek joined Cimarron in 1987 in the role of bookkeeper. Her willingness and drive to go above and beyond expectations led her, among other endeavors, to become a licensed real estate agent and broker as she worked her way up to senior management in the company. Today Carol seamlessly handles personnel and finance, as well as the acceptance of sales contracts as needed. She is Cimarron's "Jane of all trades," and the company thrives under her leadership. Carol was educated at Hardbarger Junior College of Business and NC State University. In addition to her many responsibilities at Cimarron, Carol is actively involved in the Home Builders Association (HBA) of Durham, Orange, and Chatham (DOC) Counties. She has served on and chaired the HBA DOC Parade of Homes Committee and the Professional Women in Building Council, and she has served on the HBA DOC Scholarship Committee. For her dedication over the years, Carol has received an HBA Presidential Service Award, Affiliate of the Year Award (twice!), and MAME (Major Achievements in Marketing Excellence) Shining Star Award. Her admirable industry involvement resulted in a feature story on Carol in the National Association of Home Builders' Spring 2011 Building Women Magazine, with Carol's smiling face on the front cover.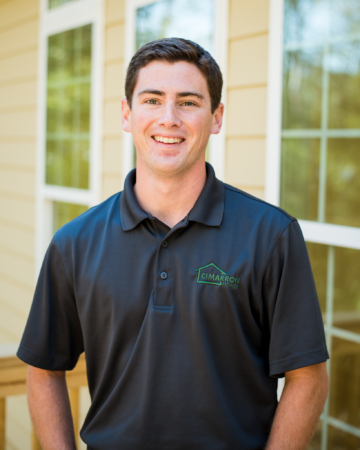 Gage Hagen
Project Manager
Project Manager Gage Hagen joined Cimarron Homes in July 2017. He comes to the residential construction industry with a background in landscape construction. A native of Northern Virginia, Gage was educated at Virginia Tech, earning both an Associates of Agricultural Technology degree and a Bachelor of Science degree in Environmental Horticulture. Gage especially enjoys the collaborative effort of working with Cimarron's clients and managing the building process as it moves from planning and designing, to constructing, and ultimately finishing a home that meets the home owner's needs.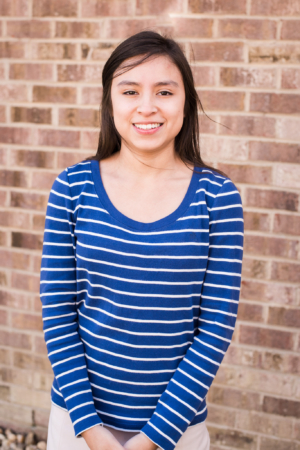 Carmy Landa
Purchasing Manager
A North Carolina native, Purchasing Manager Carmy Landa has been with Cimarron since 2016. Carmy earned an Associate of Applied Science degree in Construction Management from Guilford Technical Community College and takes pride in being a part of the great team at Cimarron Homes.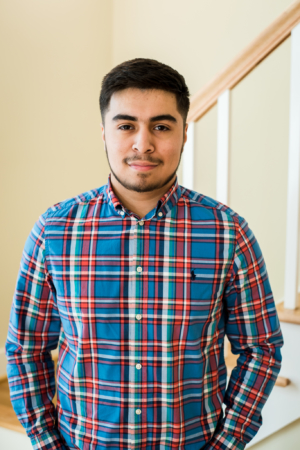 Josh Landa
Assistant Project Manager
Josh Landa joined Cimarron in 2017 as a part-time assistant project manager. A North Carolina native, Josh is currently enrolled at Guilford Technical Community College as a student in the construction management program. Josh enjoys being a part of the process of building a new home, and has appreciated learning something new every day as part of the Cimarron Homes team.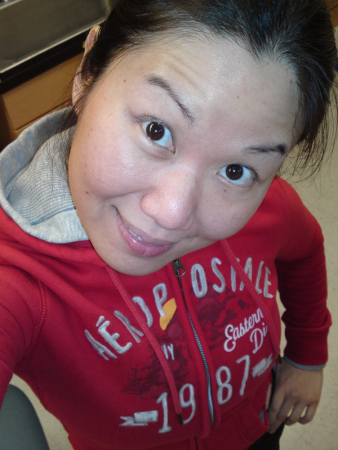 yOkO Lau
Accounting/Customer Service Manager
Accounting/Customer Service Manager yOkO Lau has been a Cimarron team member since 2012. She is the primary point of contact with home owners on customer service and warranty issues. yOkO additionally produces company reports and performs accounting related procedures. She is a graduate of Rutgers University, where she obtained a Bachelor of Arts major in Music and a minor in Japanese. yOkO worked for over 12 years after graduation in the international steel freight industry, specializing in logistics and cargo transit.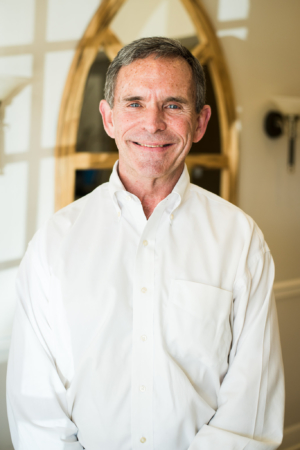 Craig Morrison
President
Durham native and Cimarron President Craig Morrison has been actively involved in the home building industry since the mid 1970s. He worked with the Durham County Planning, Zoning, and Inspections Department for five years before obtaining his real estate license in order to fully understand the sales and marketing end of the business. While selling real estate, Craig started Cimarron Homes in 1982. He has built an award-winning company, with over 3,000 homes to his company's credit in Durham, Orange, Chatham, Alamance, and Granville Counties.
"I love it when customers are excited about their homes and excited about the service they receive from Cimarron," says Craig. "When our customers are happy, everyone here is happy. It's also rewarding to have our trade partners not only tell us they enjoy working with us, but to have had the opportunity to build personal homes for many of them."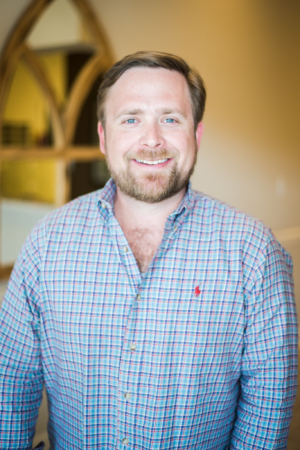 Justin Morrison
Vice President
Sales and Marketing Vice President Justin Morrison has been in the building industry all of his life, having been raised in a home builder family. As the son of Craig and Patti Morrison, Justin worked part-time at Cimarron while in high school and college. After graduating from the College of Charleston with a Bachelor of Science degree in Business Administration, he joined Cimarron full time in 2006. Justin oversees all sales and marketing activities for Cimarron. He is actively involved in product development and long term business strategy, as well as communications with the Cimarron construction team.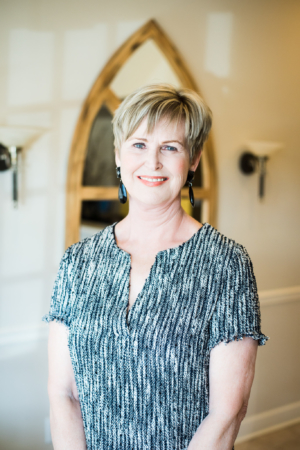 Patti Morrison
Design and Merchandising
Wife of Craig, Patti Morrison has been involved with home design and model merchandising since Cimarron's inception in 1982. Her signature style has played a large part in the success of the company. As a lifelong Durham resident, Patti has enjoyed seeing the growth of the area as well as the growth of Cimarron Homes.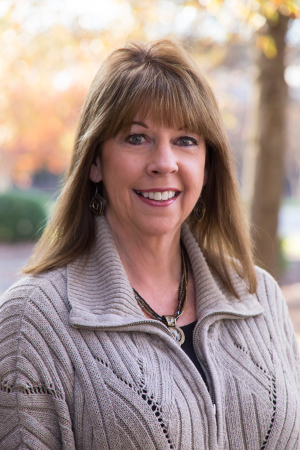 Cindy Penny
Sales Assistant
Sales Assistant and Durham native Cindy Penny has been with Cimarron since 2009. Her smiling face has been seen throughout Durham all of her life. She is proud to be a Durham native and to have been educated in Durham County Schools.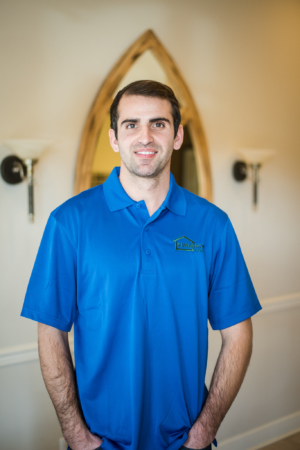 Adam Stevens
Project Manager
Project Manager Adam Stevens was born in Florida and grew up in Wake County. With a degree in Construction Management from Wake Technical Community College and work experience in the custom home building industry, Adam takes great pride in the construction process. He finds it very rewarding seeing homeowners watch their dream home take shape. Being at the job sites brings something new and different each day, resulting in very engaging work weeks. Adam has been with Cimarron Homes since 2015 and values that the company is like one big family.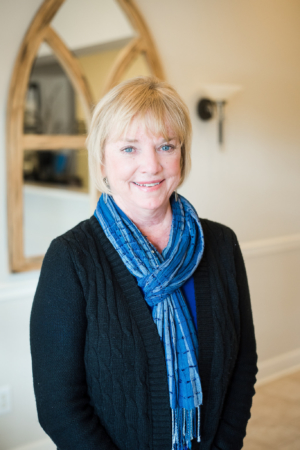 Apryl Watkins
Permit Clerk
Apryl returned to Cimarron Homes in 2016 after having a 30-year career with the company! A proud Durham native, she is now working with the team on a part-time basis serving in the role of Permit Clerk. Apryl is very pleased to be back working with her colleagues at Cimarron.